Our contracts for Agile Projects
Agile working methods such as SCRUM have become indispensable in agile software development. This is increasingly true for the rest of product development as well. The problem here is that classic service and work contracts are designed for fixed requirements in a static environment. Agile mindset is the opposite of this.
Yet a contract is intrinsically important to align mutual expectations of the project, regulate its execution, and most importantly, protect against excessive liability. If it is not possible to map the project appropriately in a contract, the developer exposes himself to a high legal and financial risk and the customer is disappointed in case of doubt. The motto "better safe than sorry" applies.
Strong together: Living Agile Values.
Agile project management and ready-written contracts – a contradiction? Some lawyers would tell you that a contract could never reflect the flexibility that project methods like SCRUM require. But our conviction is: it is possible! The polar bear has developed a thick skin to adapt to the climate conditions in the Arctic. It is the same with the agile way of working: The contract must always follow the requirements of the project. If it does not, it has no value proposition. We assure you of one thing: We don't have enough time for work without value contribution.
Contract negotiation for agile projects
Contract negotiation is the Champions League of jurisprudence. What good is a congenial contract if you can't find anyone to sign it? Negotiations are not only law, but also marketing, business management, risk analysis and psychology. That's what makes them so difficult. But your counterpart is not your enemy – after all, your common goal is successful cooperation. To achieve this, we coach your negotiators. We are also happy to participate in the negotiations ourselves or to conduct them on our own responsibility. Because just playing in the national league is not enough for us.
Project in Crisis
Afterward, you always wonder what the problem was. Once again, your customer didn't pay. Your developer once again delivered faulty code. Agreements were not kept, the frustration is deep. What now? The most important thing is to get clarity quickly: Do you want to continue the project or has it failed for good? We, therefore, tell you not only what the problem was, but also what you have to do now. Then no one can come along afterward and wonder what the problem was. Because THAT is the question!
Tendering of agile Projects
You want or need to put your project out to tender? Be careful! Because tenders are complex for two reasons: First, you need to finalize your contract before you know your contractor. This in turn means that you have already defined your project requirements in detail. Secondly, a tender usually takes place in a dense regulatory environment. Therefore, our advice is not to write off the tender, but to write to us!
Contract design for agile Projects
No two agile projects are alike. What we will not do, therefore, is foist some contract template on you. Our contract design is based on the following considerations: What is your project goal and how do you want to achieve it? Our consulting, therefore, starts with a joint workshop in which we work out these questions with you. This is followed by an agile, iterative process on our part, in which we map your project precisely in an agile contract according to the agile manifesto in close consultation with you. Others offer you the off-the-peg suit, with us you get the tailor-made suit!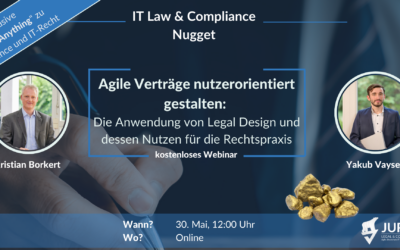 Überblick gefällig? In diesem Webinar wird das Konzept "Legal Design" aus Rechtsanwaltssicht beschrieben. Es geht darum, wie die Prinzipien aus Recht und Design kombiniert werden. In dem Webinar...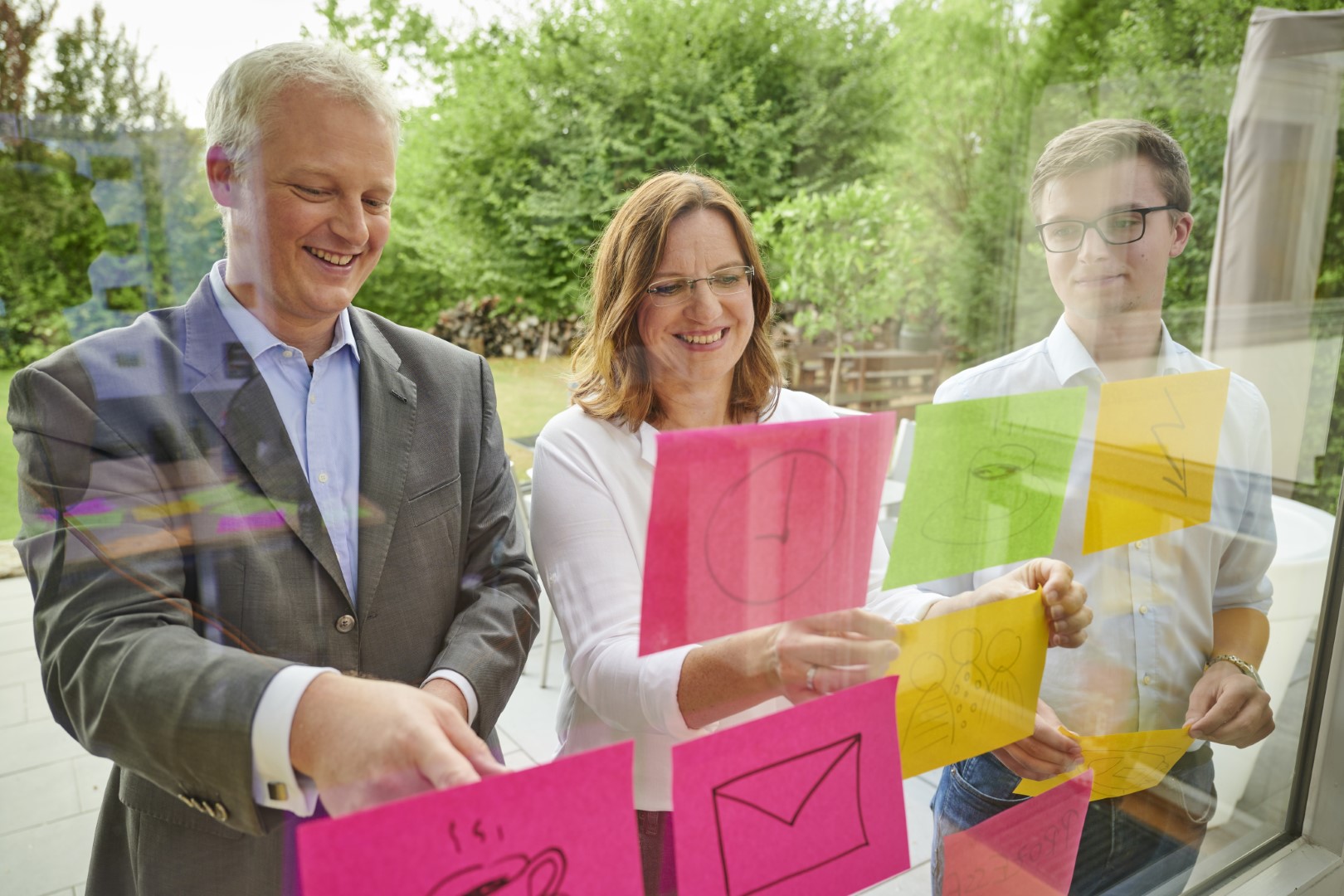 Different people bring different perspectives to the table. Everyone benefits from this. We work together digitally and decentrally to enable the greatest possible flexibility.