Our Workshops for Companies and Employees
Training and workshops are relevant for a variety of reasons. Some training is important for corporate compliance. Others serve to upskill employees. Often a workshop is also used as a kick-off for a new strategy. But the success of training depends largely on the organizers. Of course, the greatest value is added by the workshop, which is not perceived as a compulsory event, but rather as something the participants enjoy.
Workshops to Dream, not to fall Asleep.
Friday 3:30 p.m., the seminar room is asleep. Why is that? Quite simple: JURIBO is not there. Training and education are not a means for us to annoy employees. Our conviction: Only training that is fun for the participants make a real value contribution. Therefore, the decisive question for us is not how we can best show you how much we know, but what is relevant for you and how we can convey this in an interesting way. You will not experience boring frontal teaching with us. The focus is on interactivity and trying things out for yourself. Then you will still be wide awake even at 5 pm.
Our solutions for your Workshops
Virtual Agile Training with Minecraft
In our Virtual Agile Training, which we developed together with Heupel Consultants, you will learn agile methods in a playful way with Minecraft. In Minecraft, you can build objects and buildings in a virtual space. We have developed various games that give you a vivid demonstration of the effects and advantages of agile methods and agile ways of working. You can rent the platform as well as book a training directly. For more information, visit www.virtualagiletraining.org.
GDPR & data protection for employees
Many companies have not yet fully implemented the GDPR. A GDPR training for employees is an integral part of any data protection system. Every employee should be informed about basic terms and principles of the GDPR, processing bases, consent, the company's obligations and possible fines. We also explain what you need to do specifically in your company to increase your level of data protection and employee data privacy. Finally, we certify your employees' successful participation in the GDPR workshop.
Agile Coaching for your company
How do I create an agile mindset? Which agile working methods suit me? How do I introduce SCRUM or Kanban? Agility is not a switch you flip and suddenly there is a foosball table in the break room and everyone has new MacBooks. Agile in business is a process that serves a specific purpose while taking individual factors into consideration. If you are interested in agile working methods or even want to introduce them, we support you with our Agile Coaching.
Use Free and Open Source Software securely
FOSS stands for "Free and Open Source Software". It is impossible to imagine modern software development without FOSS. However, FOSS is often used imprudently. Especially the copyleft effect, also called the viral effect, should be prevented. This is about the fact that certain licenses, such as GPL2 and GPL3, lead to your entire software being covered by this license if you incorrectly include the FOSS components. You would then have to disclose your entire source code and are exposed to claims for damages. FOSS management is therefore essential. In our FOSS workshop, you will learn about the legal pitfalls and risks. We develop countermeasures and lay the foundation for FOSS management.
Agile Training for Procurement
In our Agile Training for Procurement, we explain how you, as a buyer, can make use of agile methods and the agile way of working in your company and with your partners. You will learn about central methods such as SCRUM and Kanban. We will also show you which legal aspects you need to consider when drafting contracts, for example in software development and IT sourcing. What is the agile manifesto? The workshop thrives on active experience instead of passive listening. That's why we don't just convey the content theoretically but involve you in an agile approach through various games.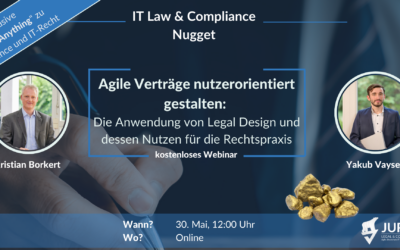 Überblick gefällig? In diesem Webinar wird das Konzept "Legal Design" aus Rechtsanwaltssicht beschrieben. Es geht darum, wie die Prinzipien aus Recht und Design kombiniert werden. In dem Webinar...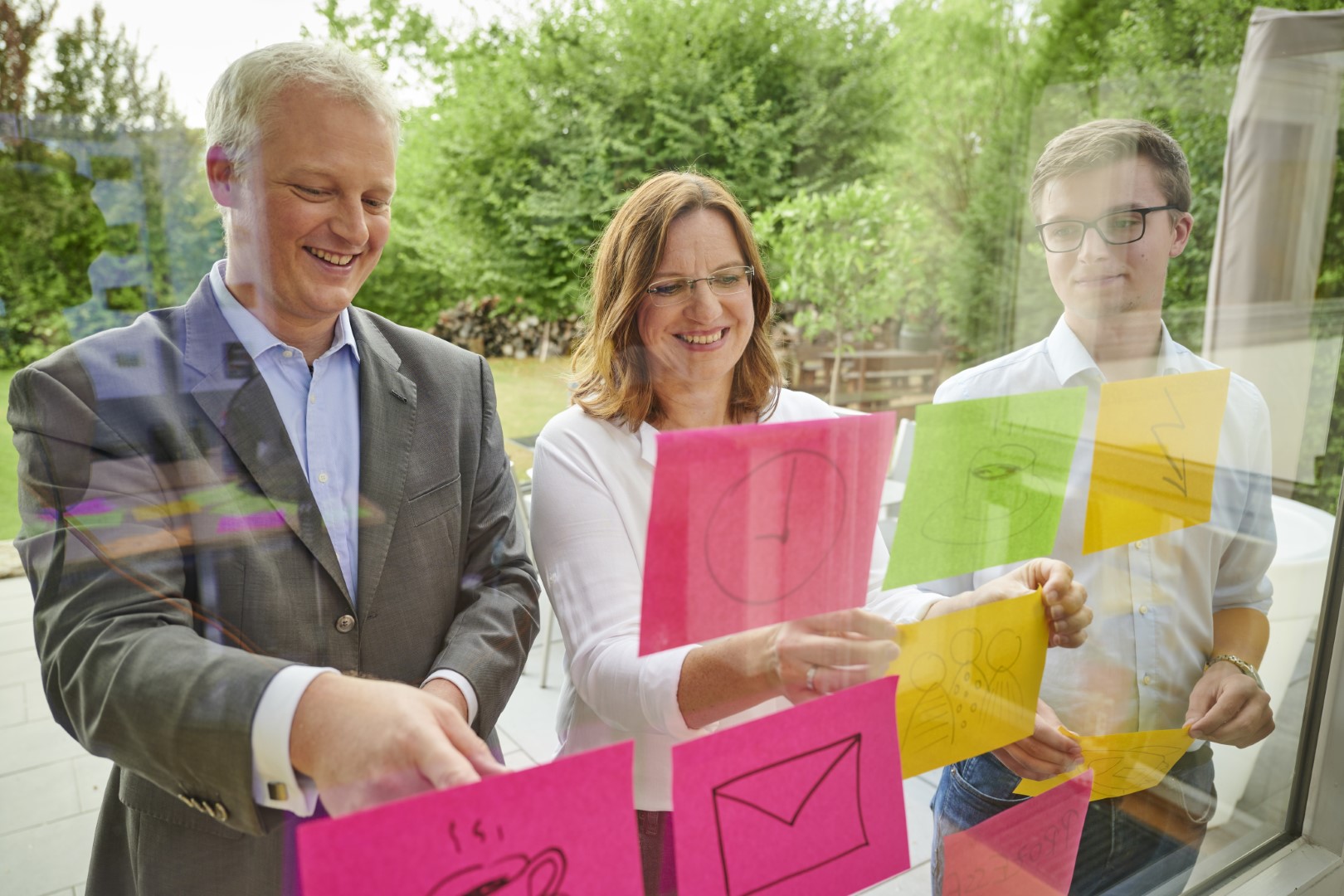 Different people bring different perspectives to the table. Everyone benefits from this. We work together digitally and decentrally to enable the greatest possible flexibility.